Responsive / Mobile Websites

Be found in Mobile Search, too!

Info & Details

Brand Your Company

Business Cards, Printed Materials, Websites, Industry Trade Shows & More…

Info & Details

Need a Facelift?

Let's Talk Collateral Materials > Gift Cards, Business Cards, Rack Cards. If you can dream it. We can create it.

Info & Details

Does Your Social Media Work?

We can supercharge and bring buyers!

Info & Details

How do you TARGET your customer?

We have the solutions for B2B & B2C

Info & Details

Service, Service & Services!

We offer maintenance, on-site visits, marketing strategy & hand holding

Learn More
Gruene Acres Web Design LLC
Target Your Customer, Brand Marketing, Web & Graphic Services
Gruene Acres Web Design LLC is the professional, affordable web and print design company supported by 20 + years of marketing experience.
We provide brand marketing, behavior target campaigns and web design with search engine optimization to improve online visibility and print & graphic media for all types of business.
A man who stops advertising to save money is like a man who stops a clock to save time.
– Henry Ford
Brand Marketing
What is a brand?
A brand is something timeless, weathers the decades and yet everyone knows who it is. Anyone can have a brand and should. Become timeless, Find out more.
Responsive Mobile Web
& Graphic Design Services
Here is where we start building the brand. We create a unified look from the logo and business cards to the state-of-the-art designed websites plus collateral marketing for promotions, giveaways and more. Find out more about Web // Find out more about Graphic..
Social Media Services
Why hire a social media manager?
The only thing worse than no social media presence is an outdated social media presence. You may have the best intentions when you create your social media accounts, but you'll soon find that it's easy to put off updates until days have passed. Find out more.
Details Services
Business options you might not thought were affordable
Gruene Acres Web Design LLC offers services which go beyond the scope of web design only. Our clients have needed services over the last decade which we become part of everyday. My motto is Cheese from the Moon if that's what you need. Find out more.
RESPONSIVE WEB DESIGN
Smartphone, Tablet & Desktop (all in one)
Roll over to view client below.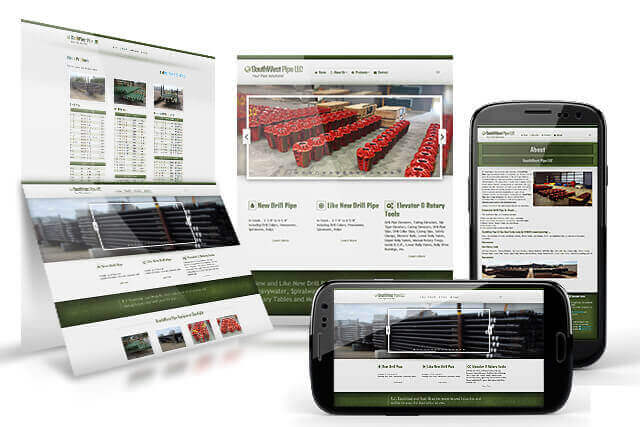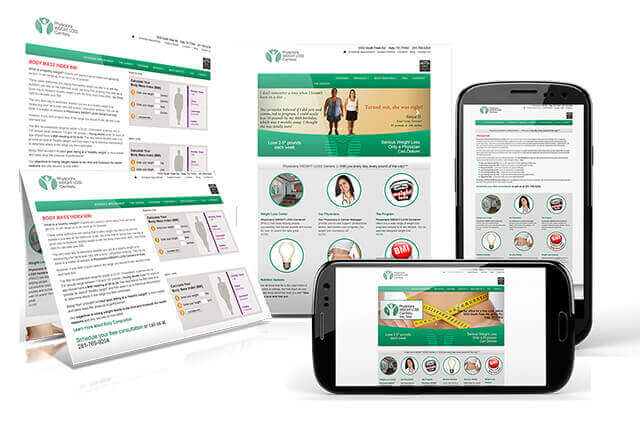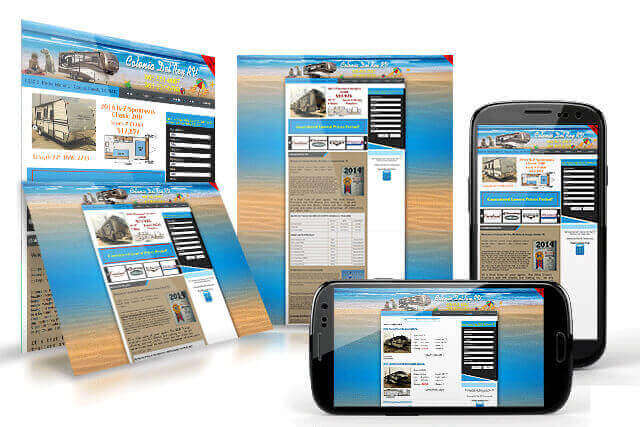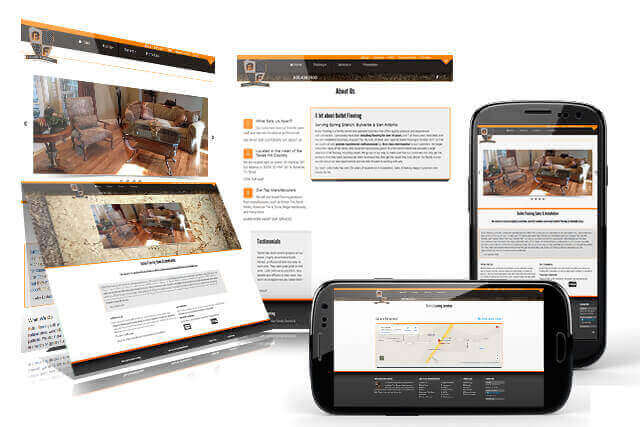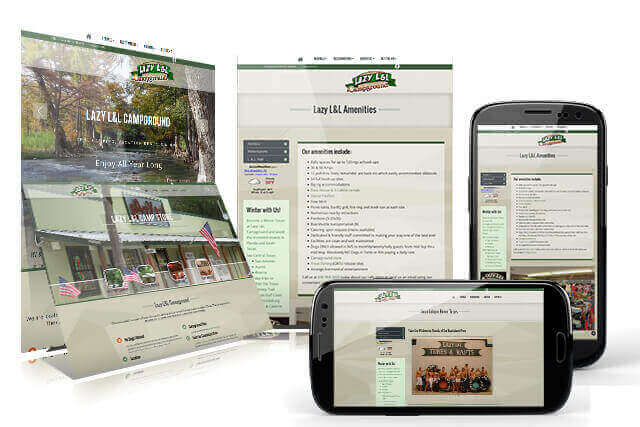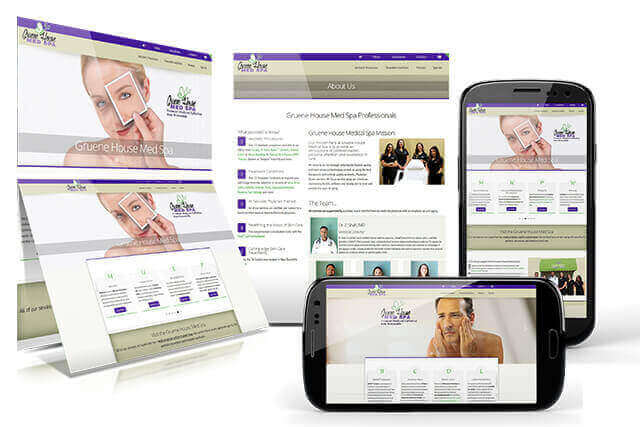 Our skills have grown:
ordinary to ex·traor·di·nar·y
Gruene Acres Web Design LLC switched from sales to working on the website for a local RV dealership located in New Braunfels in 2002. About six months past and I had the notion, "I can do this full time". Within a short six months we were doing just that. We started primarily with RV dealers and soon expanded from start-up businesses to long established ones needing a facelift.
Before long there was a need to add print graphics for business cards, brochures and logos. Then it expanded to magazine ads and center spreads. We have a staff of professionals who are top notch in their fields, all combined in one place to give the best design at the right place that you will enjoy for years to come.
Your satisfaction is my concern, but all in all the number one concern is how your customers will receive your message. Some days I think we wear our clients out with questions but at the end of the day, it's all about you.
The 167 years of retail experience I have has created the customer service and sales experience that keeps our clients happy, coming back for new services and updated websites as necessary.
Join the team of Gruene Acres Web Design LLC, we look forward to talking with you soon.
Proven Results
with your support
PROGRESSBAR 1
PROGRESSBAR 2
PROGRESSBAR 3
PROGRESSBAR 4
PROGRESSBAR 5
PROGRESSBAR 6
PROGRESSBAR 7
Top