Brand Marketing
What is Brand Marketing?
Do you have to be a national advertiser to have a brand? Let's start with a few basic visuals. When you see these images what is your response?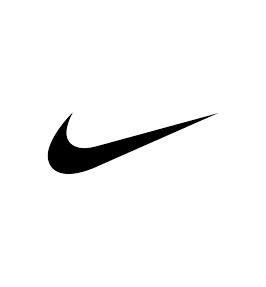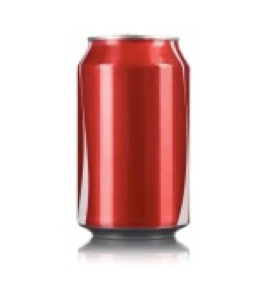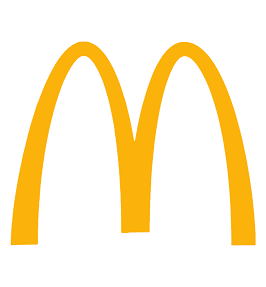 This is a brand. Something timeless that weathers the decades and yet, from a 5 year old to a 105 year old - everyone knows Nike, Coca-Cola (Coke) and McDonald's. So, you are right to be saying to yourself, "I am not a national brand (yet), nor do I have an advertising budget similar to these companies. Do I need a 'brand'?" Our answer is a resounding "YES". You don't have to have the advertising budget of Nike or any of the large companies we have mentioned to create a brand, you need to think smart.
How do I create a brand for my company?
You've done your homework? Compared the competition? Thought of a company name? Now What!
Let's start the brand – we start with the simplest of ideas. What makes you stand apart from the competition, what makes you different? And how do we capture it?
This is where the professionals at Gruene Acres Web Design LLC can help.
Gruene Acres Web Design can take all these challenges, blurred messages and what he/she said to do and put them in a boiling pot with your company ideas. We then take your strategy and come out with a plausible plan to take you from the start of your business to the next step of an existing business. We work with you step-by-step working within the budget, creating the look of an established business on your first day. We offer budget friendly plans, financing options, and sometimes just a simple shoulder to cry on.
With over 13 years in the Internet game, from the simple web to a fully marketable sales monger, we know that everyone needs to have their part of the web to survive. The questions are how much do you need? And how will you be found.
Related article from SiteProNews, Brand Audit: How Do Your Customers See Your Brand?
Contact Gruene Acres Web Design LLC and let's start a plan today!
Our Pricing
Our prices are competitive within the industry and we seek to provide you or your company with the best service possible.
Our Customers Say
CUSTOMER 1
ABC Fire Systems
Caryn it looks absolutely amazing! You did a great job. People are already asking who did it.
from: Lee Lane, Owner
CUSTOMER 2
David's Mobile RV Service
Oh my gosh we LOVE IT!!!!!!!!!!!! Put it everywhere!! This week-end I will send another job and you can add that to the site and do more videos. Your the best...go for it...thanks a million...your the best!!.
from: The Campbell's
CUSTOMER 3
Del Mar Watches
I have been doing business with Gruene Acres Web Design for over four years. I have been 100% pleased with them handling the work on www.delmarwatches.com. Our business and exposure has increased tremendously. I recommend them to all my business and personal associates. Give them a call, I know you will be satisfied.

Thanks for your help,
from: Jim Nixon, President
CUSTOMER 4
Cowboy Sports News & Broken Arrow Silver Co
We have been with Gruene Acres Web Design for over 6 years and have been very pleased with the quality of service and personal attention to detail they have given us for our two websites. They have never failed to achieve any request we may have had, regardless of the extreme.
from: Alan Jeffrey, Owner
CUSTOMER 5
Rich Enterprises, Inc.
In the past, I have completed my own website design; however, Caryn was highly recommended over a year ago and I have never doubted my decision to work with Caryn. She has the heart of a teacher, the creativity / eye of an artist, and skills of a true professional. In addition, she has been highly responsive to my needs. Her designs have been thorough and impressive. I would whole-heartedly recommend Caryn and Gruene Acres Web Design for your next website project.
from: Melissa Landis
CUSTOMER 6
Diane Kraft Art
I've been extremely pleased with the work Caryn and Barbara have done developing my art website. They are both so very courteous and professional and when I request changes they respond immediately to let me know it will be done as soon as possible, and just the way I want it. I've also appreciated their honesty, integrity and willingness to work with me making my website all I envisioned it to be.
from: Diane Kraft
CUSTOMER 7
Texas International Oilfield Tools, LTD.
The purpose of this letter is to formally and publicly commend Caryn Maus for the excellent service she provided to Texas International Oilfield Tools Ltd. throughout the ramp-up and launch of our new oil tool catalog and our online website. In my opinion, the level of service that Ms. Maus extended to our company was far beyond our expectations.
I have never before written a letter like this on an entirely unsolicited basis. However,in this case I was so impressed by the support and service provided by Ms. Maus and her small team of marketing and communications specialists that I felt compelled to go on record with my praise. These people truly deserve it. In an era where exceptional one-to-one customer service excellence has virtually disappeared from our industry, the work that Ms. Maus and her team did should be held up as an example for others to try to emulate.
CUSTOMER 8
Physicians WEIGHT LOSS Katy
They do incredible work and design. So glad to have them for all our marketing at Physicians Weight Loss Centers of Katy..
from: Beverly Ashaka, Director - posted on Facebook - 5 Stars
CUSTOMER 9
Purple Sage Spa
They are AMazing!!! Going with Gruene Acres was absolutely the best decision I made for our company website!! They understood exactly what I wanted and expected. Love them!!
from: Carrie Maynard Ashley, Owner - posted on Facebook - 5 Stars
- posted on Facebook - 5 Stars
Top