Complete Marketing Client
Responsive Website, Geo-Target SEO, Business Card, Appointment Cards, Rack Card, Strategic Planning, Maintenance
THUMB 1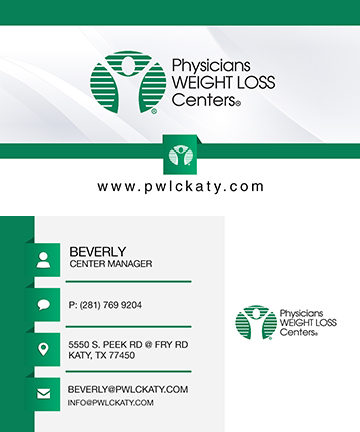 THUMB 2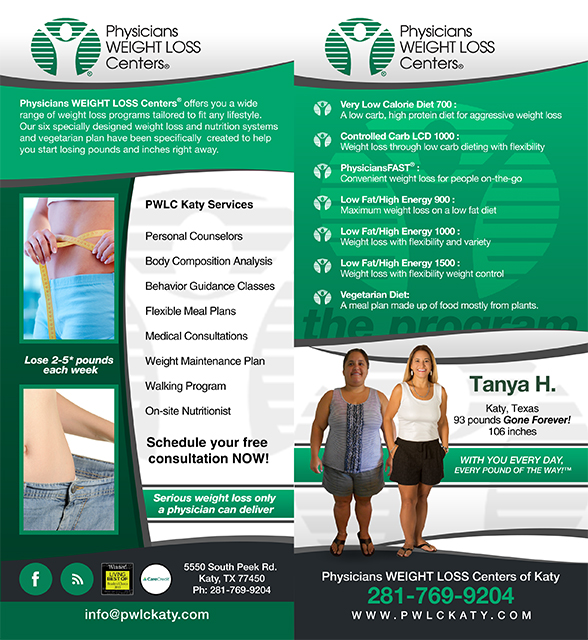 THUMB 3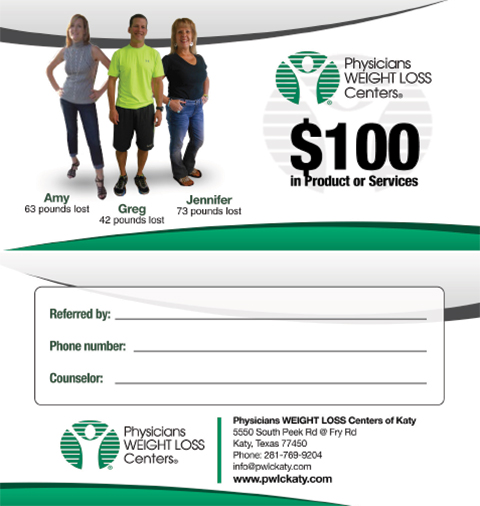 THUMB 4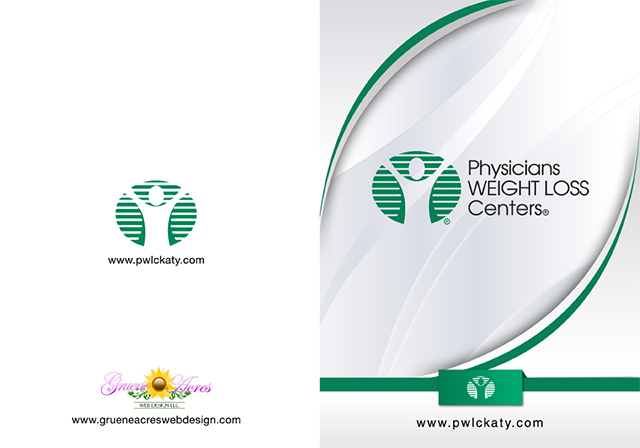 THUMB 5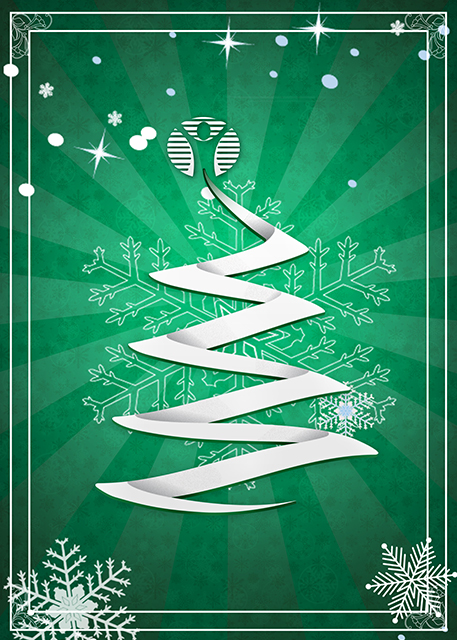 Maximize Client's Visibility
here's how we did it
Physicians WEIGHT LOSS Centers of Katy has been proactive is promoting their weight loss centers. The weight reduction and wellness field is difficult to sustain yourself with only organic SEO. They have been on the cutting edge as one of our first client to go with Behavior Target Campaigns to find the Internet viewers before they knew about PWLC.
Additionally, we have built the brand with business cards, appointment cards, rack cards which are perfect for health fairs and local activities, thank you cards for the personal touch and Chritmas cards to celebrate the joyous time of the year. Together with social media - Facebook and the daily blogging Beverly does they have created the brand for proven weight loss in Katy, Texas and the surrounding area.
Contact Gruene Acres Web Design LLC to start a brand marketing profile for your business.
Top